FMI makes an impact on the community and the people and employees who live in it. By sharing their business success with donations to charitable organizations and opening its doors to students learning about manufacturing and videography, FMI gives back to the community which has far reaching influence on the lives of those who live in the greater Lehigh Valley.
Megan Conrad, Product Development Manager Wins Lehigh Valley Business Forty Under Forty Award
FMI Invites Employees to Nominate Charities that are Near and Dear to Their Heart
---
Near the end of every year, the employees of FMI are asked to nominate charities which have personally impacted them. The employees are asked to submit a form where they not only name a charitable organization but explain why it is near and dear to their heart. The nominations are reviewed by owners Sheryl and Kevin Rhodes who make the very difficult decision of choosing which organizations will receive donations in that particular year.
Drumroll please…
The Charities chosen to receive donations for 2018 are:
Eastern PA Down Syndrome Center
Click on the charity name above for the press release and more information.
FMI received $25,000 to upgrade its Enterprise Resource Planning (ERP) system from The Ben Franklin Technology Partners (BFTP) of Northeastern Pennsylvania. The board of directors of BFTP approved the investment of $210,000 to nine established manufacturers to support regional economic development.
The upgrade of FMI's ERP system will facilitate more efficient operations to support an increase in market share of larger customers, in particular. View the press release here.
What's So Cool About Manufacturing?
---
FMI participates in a program in which students are motivated to explore manufacturing careers by developing video profiles of manufacturing companies throughout Pennsylvania.
2018
Trexler Middle School approaches the project using FMI's icon—an Elephant—used to illustrate a method that is commonly employed to manage and accomplish complex tasks by breaking the task into manageable steps.
What's So Cool About Manufacturing and what does an elephant have to do with manufacturing personal care and home care products? Watch this short video from Trexler Middle School students to find out. In 2018, Trexler Middle School was invited to FMI to participate in the annual Lehigh Valley-wide contest to exemplify manufacturing facilities in the area. In its sixth year, this program allows students to not only learn about manufacturing but to learn about videography and production.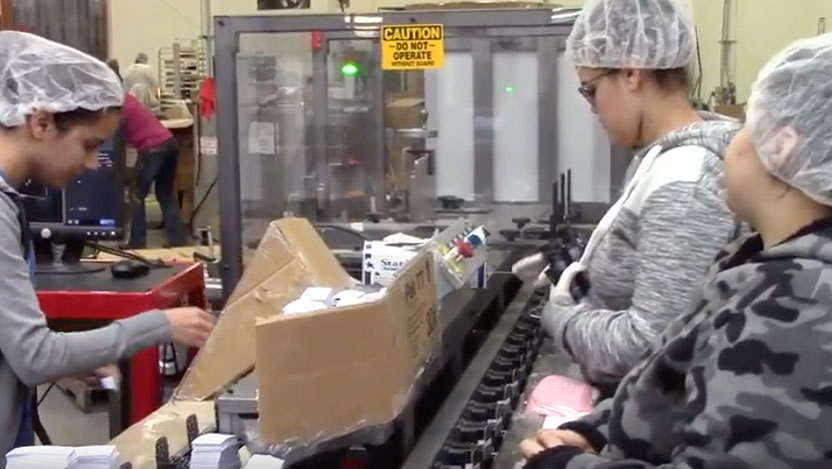 View Past Videos